Controller of Examinations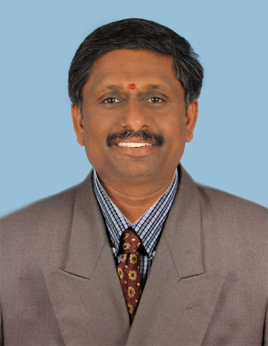 Dr. P. Palanivelu is the Controller of Examinations and Professor of Commerce and Management in Karpagam Academy of Higher Education (KAHE). He holds Ph.D. in Finance from Bharathiar University, Coimbatore. His passion for education has led him to acquire Master in Business Administration. His interest in the field of Computer Science has won him Master degree in Computer Applications as well. He has held various coveted positions in the administrative level. His dedication and commitment in his profession have taken him to great heights as the Controller of Examinations.
His ability as a planner and organizer is crystal clear for he has organized several Seminars and Conferences at National level. His keen interest in the field of research over 18 years is evinced in his publications of 82 research articles. He has also guided 55 M.Phil's and 14 Ph.D.'s He was the Principal Investigator in the UGC sponsored Major Research Project entitled "The Study on Performance of Garment Industry in Tirupur".
He is the proud recipient of the Certificate of Merit (M.Com, 1993-95) at Erode Arts College, Erode. He has also been awarded P. K. Das Memorial Award for 'Best Faculty 2012' by Nehru Group of Institutions. He has authored two books titled Academic and Career Development in 2009 and Marketing Executive for Manager in 2010. His invaluable contribution is sure to add value to Karpagam Academy of Higher Education (KAHE).